Well I will say It has been quite some time since I last posted here. I wasn't feeling inspired. I was just getting on with the day to day of life. Going to work, doing the regular and sometimes mundane things that keeps our life rolling forward.
Today I am inspired to write about Comfrey! I woke up for work early Monday morning, stepped out of my yurt and I went down. I had miss-stepped and got a painful sprain on my foot/ankle. Gosh, first thing in the morning, I always think that pain lets me know I am alive! I was certainly feeling alive Monday morning. Ouch. I went to work and hobbled around unable to do my job, so I cut out for home at lunch time. Applied ice and elevation to my foot along with topical arnica and wrapped an ace bandage for compression. I lay there for some hours. The next morning I remembered Comfrey. Comfrey has been known since ancient times as a "bone knit" herb. It has properties which heal bruises and bones, and fortunately I had some growing in my garden. I took a few leaves, washed them and put them in the food processor and processed with a tiny bit of water. Put that onto a gauze pad, covered it with wax paper and taped it onto the bruised, swollen part of my foot, followed by the ace bandage, and elevated my foot. I left it on for 6-7 hours and when I removed the pad, I was completely amazed at the healing that had occurred. I have repeated it daily since and as a matter of fact, after I write this post I am going to apply it again and go rest and elevate my foot.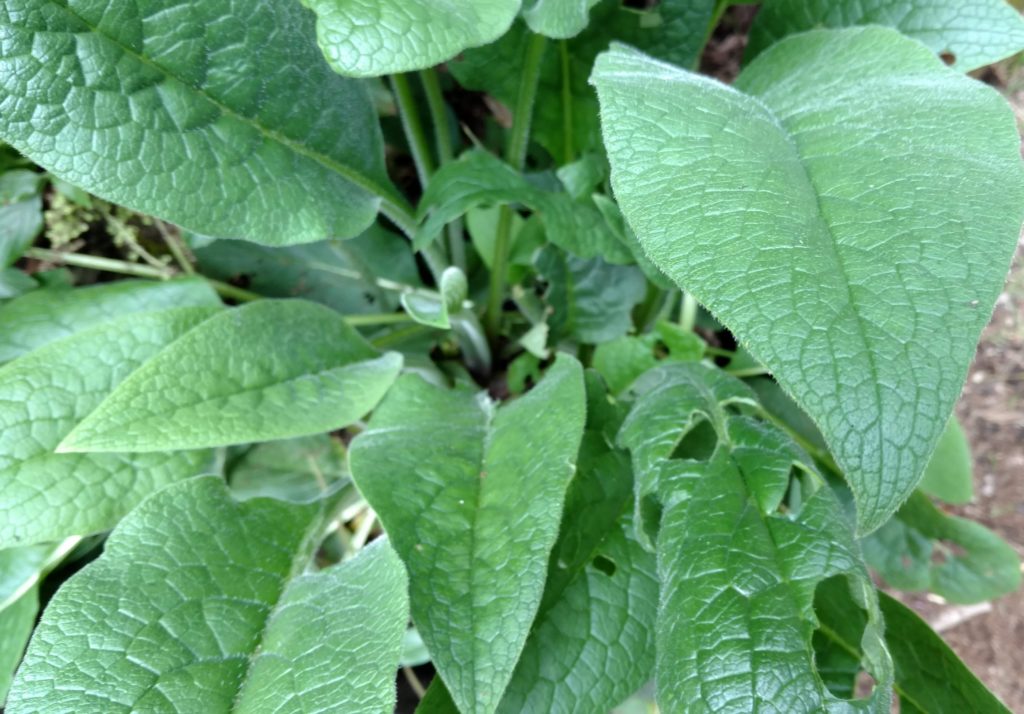 In the meantime, please enjoy these tips for keepin' your produce fresh!
When storing fresh Broccoli or Asparagus, slice off the dry end and stand in a container with an inch or so of water, cover with a damp paper/fabric towel and place a reused plastic bag with holes for air over that so the refrigerator fan doesn't dry out the damp towel. These will stay fresh for a long time this way.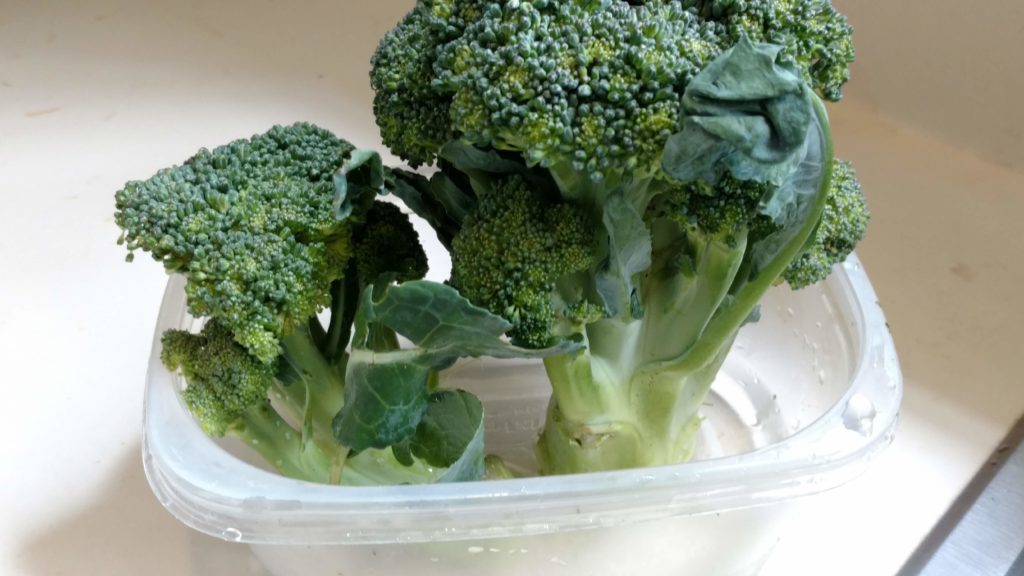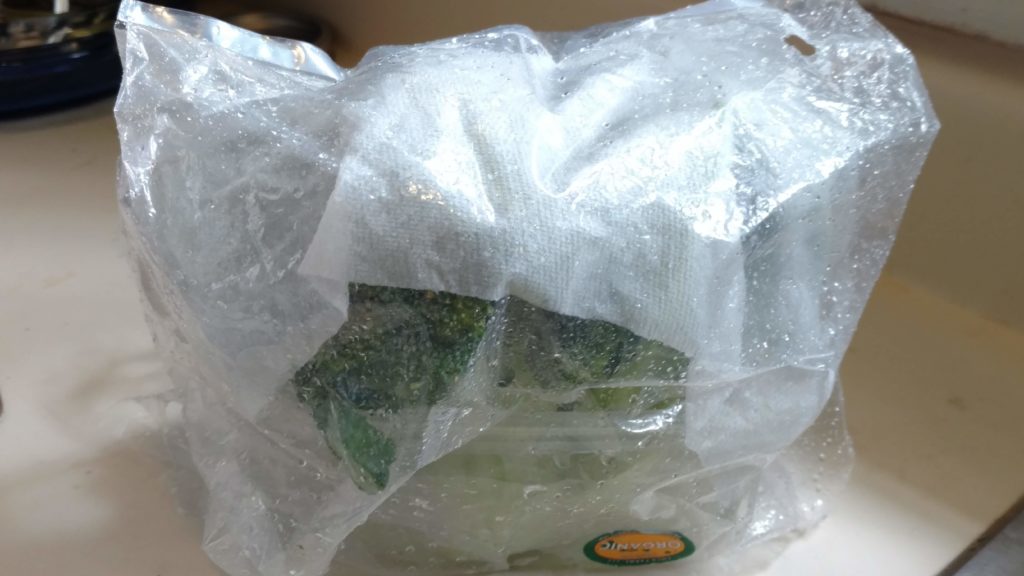 A great tip I love for Avocados is this, to check ripeness slowly poke a toothpick into the stem end, and you will feel the resistance of the fruit and you'll know if it's ready to eat. This will not hinder the ripening process either, if it's not ready.
My refrigerator drawers are small, so I will wrap heads of lettuce in a wrung out damp towel and then place in a plastic bag with holes in it, and place on the shelf in my fridge. These will also last a couple of weeks if I need.
When I want to ripen fruit faster, I place it in a paper bag with uncooked rice. The rice will generate heat and the peach, banana, avocado, etc. will ripen faster. I have also used an apple or a ripe banana to ripen other fruit, always placing them in a paper bag.
Thanks for stopping by to read these helpful tips for Keepin' it fresh. I'll see you back here in a couple of weeks! In the meantime enjoy this photograph of some beauty for your eyes!